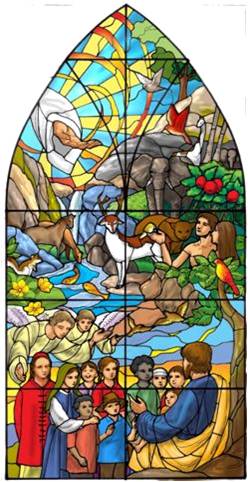 Presbyterian Distinctives
1. The Foundation of our faith is based on God's Word (Scripture) and God's Grace
a. We emphasise reading and preaching God's Word
b. We partake in God's Channels of Grace through the Sacraments of Baptism and Holy Communion
c. We believe in the Gospel being purely preached and the sacraments being administered according to the teaching of Christ. These are the marks of a true church.
2. The Priesthood of All Believers
a. We believe in equal participation of both lay and clergy
b. There are four offices: minister, doctor, elder and deacon
Reformed tradition ordains lay people to be elders so that together with the ordained ministers, they oversee the lives of the believers, and practise Christian Discipline. Therefore, within the Reformed Tradition, the ordained minister administers the Holy Communion but it is the elders who distribute the elements to the members. This is the contribution of the Reformed Tradition to the universal Church.
3. We believe that both civil and ecclesiastical powers are given by God. The relationship between Church and the State is complimentary in doing God's Will
4. We actively participate in Loving Your Neighbours as Yourselves. This is based on God's Creation of the World. We must work for the welfare of the society.
5. We will maintain order in whatever we do
The Book of Common Order
For worship service
For church government
Our Motto
We seek and strive to provide a church home
that nurtures faith through vibrant worship and praise,
that transforms lives through the study of God's Word and the practice of prayer,
that provides family-friendly programs for God's children from birth through their senior years,
and that ministers to our broader community through mission and outreach activities,
so as to glorify God.